Are you ready to take charge of your life?
Have you dreamt of having financial freedom and time to enjoy your holidays rather than worrying about life's stressors?
Or are you worried you don't have what it takes to run your own business or believe traveling the world full-time with your family is a scam or only for the fortunate?
If you answered yes to any of these questions, you're not the only one. 
We get it. We were there too. 
That's why we created this course that will help you get started with designing the life you deserve. 
Right now, the best and most affordable way to live this lifestyle is learning skills, tools, and resources that will provide you with the financial freedom and time you're seeking. 
Truth be told merely researching, and reading how-to-guides won't give you the information you're seeking. 
This lifestyle doesn't happen overnight. It takes time, consistency, and daily effort. It also requires self-belief that you are deserving and capable of a lifestyle bursting with happiness, abundance, and freedom. 
Our course is packed with lectures, videos, and valuable tools and resources in an easy step-by-step format.
Imagine a life…
🍀 Traveling with your family full-time, all you need is a WIFI connection. 
🍀 Watching your children learn from experiencing the world.
🍀 Keeping the money wasted on hours of daycare for your children. 
🍀 Enjoying more freedom and time with your family.
🍀 No longer sitting in traffic for a long commute to a job where you feel undervalued.
🍀 Buying that wonderful flight package and dropping everything to go on a memorable adventure with your family.
What if we gave you a rock-solid foundation to create the life you deserve?
The most challenging part of creating this life is knowing where to get started and how. It's also about mindset because you can't forget that your mindset is your key to success. 
But we've done the hardest part for you. We've put in the time, effort, and money to learn how to live this lifestyle permanently, not just for a short holiday. 
What this course teaches you are the initial steps you need to take that to start your own business for your family and you.
In this course, you're going to learn how to….
✔️Prepare for the digital nomad life as a family
✔️Gain the right skills to create a successful online business
✔️Enjoy your future lifestyle and enroll all your family members
Plus…. Tools for traveling as a full-time family
✔️Finding the best health insurance 
✔️Filing taxes abroad
✔️Living in a family-friendly location, including the best schools 
✔️How to create a routine for a balanced family/work/travel life 
✔️How to find friends for you and your children 
Plus… A SPECIAL mindset series all about helping you to attract success 
✔️How to rewire your subconscious mind for success
✔️How to not fear failure and welcome growth 
✔️How to overcome self-doubt 
✔️How to overcome imposter syndrome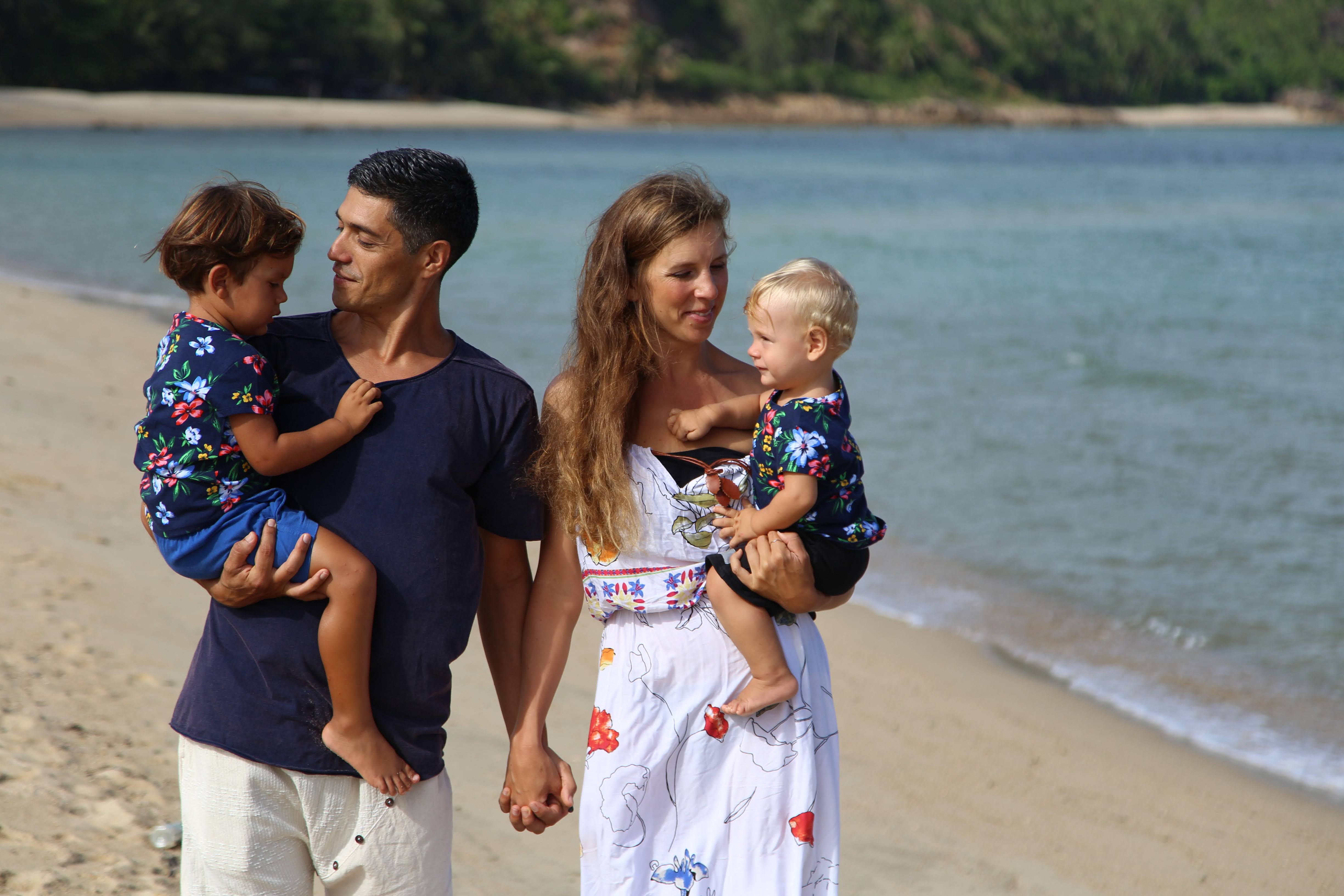 Meet the family of Jey Jetter
Hi, we're Julia and Claudio, the creators of this course, graphic designers, marketers, and bloggers behind JeyJetter.com. With 20 combined years of experience, hard work, and time, we have learned valuable tools and resources to live as a digital nomad family. 
Before becoming a digital nomad family, we both felt unhappy in our jobs and wanted more out of life. After meeting in Chile and bonding over shared interests, we fell in love and had two adorable boys abroad, Vincent and Niklas. These boys keep us on our toes. They love making new friends while traveling, are the best travel companions, and it fills our hearts with gratitude watching them experience life on the road. 
Today, we love helping other families build a life filled with happiness, abundance, and freedom. It is our life's mission to help as many families as possible to design a life they love.
What's included in this course 
over 30 video lectures

67+ hours' worth of instruction, examples, tools, and resources to make creating this life easy to understand and possible.

We've created easy fillable worksheets and checklists to put the knowledge you've learned into practice.

Entertaining and educational videos

We created detailed videos showing exactly how to do everything taught in this course. 
PLUS 3 EXCLUSIVE BONUSES
BONUS #1 A meditation video focused on self-worth (value $47)
BONUS #2 How I Run My Business Remotely (webinar normally sells at $97)
BONUS #3 Lifetime access to the course with updates and new information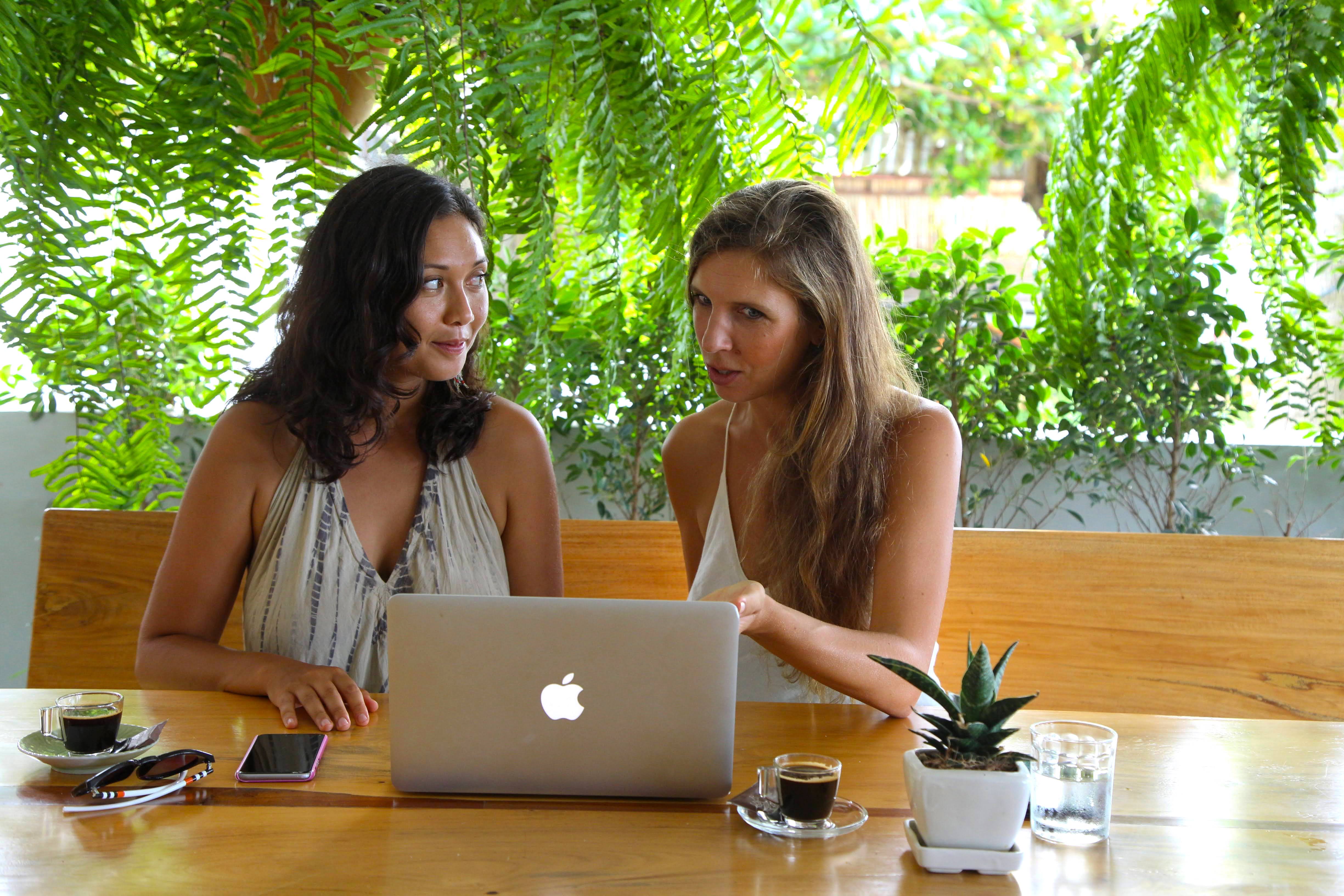 Check all the steps you want to consider before you buy that plane ticket - save yourself and your family a lot of time and headache.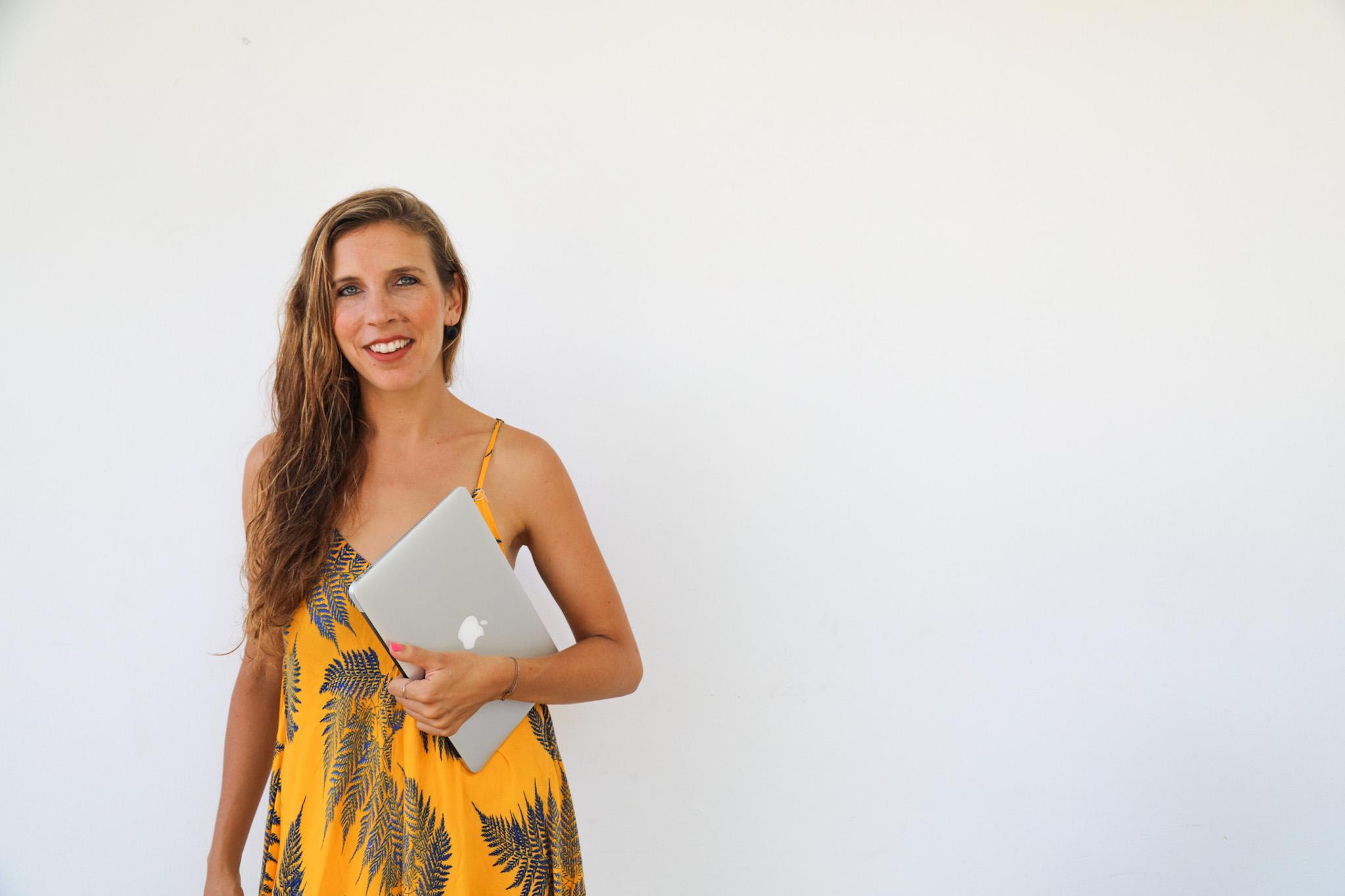 It's never been easier to make money online. Find out which option is best for you and implement your ideas to become an online entrepreneur NOW.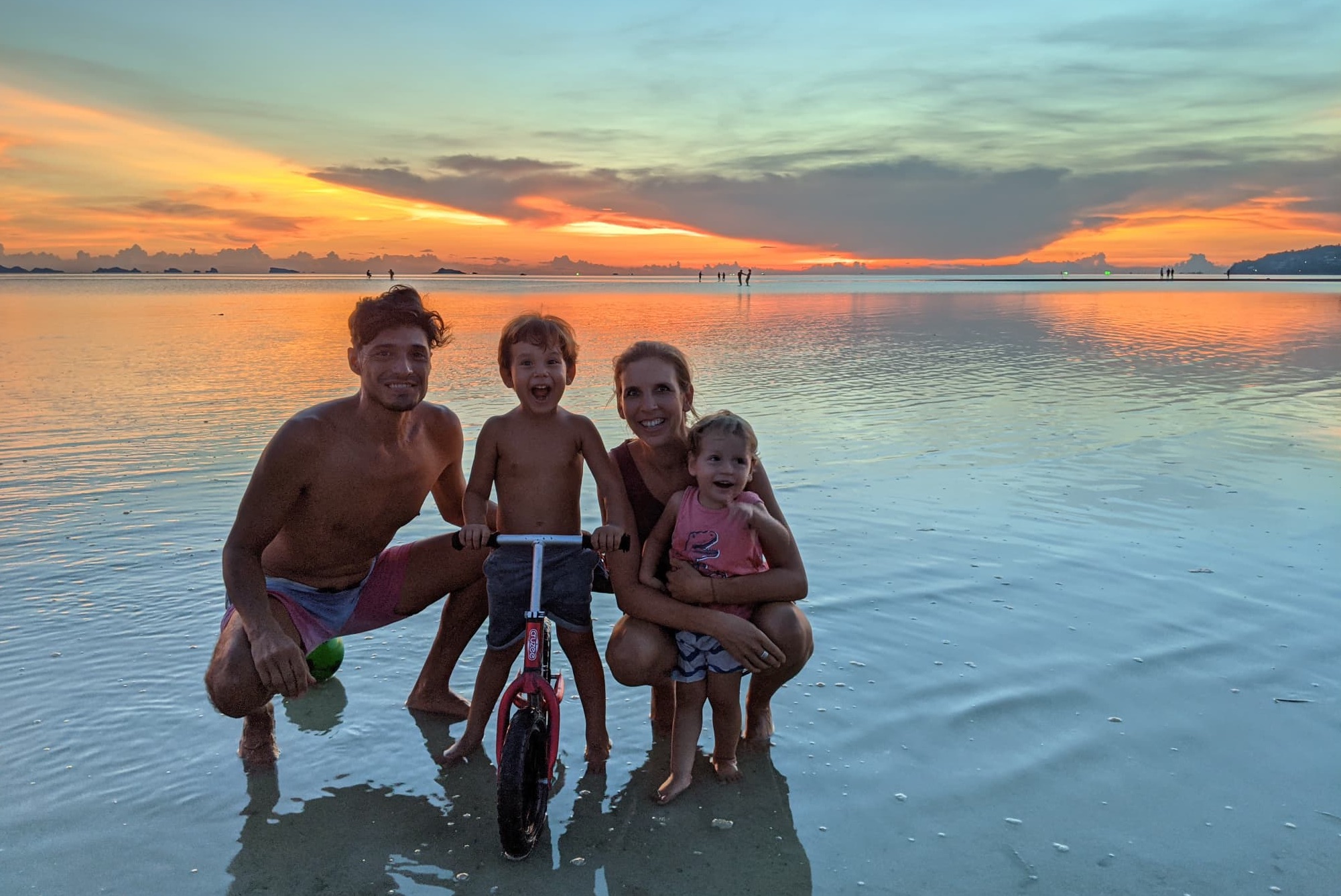 Master Life As A DN Family
When you live life as a digital nomad family, you will naturally face a list of topics that are new to you...but they are all part of the process! :)
We would be so honored to walk or travel this journey with you. We can't wait to help you live the life you and your family deserve. Remember, we aren't special, anyone can live this life. So, why not you too? 
Need more information, read our most frequently asked questions 
FAQ #1 How much time will it take to complete the course?
You can work through the 3 modules with roughly 10 videos for each module at your own pace. Each video is around 2-15 minutes long. You can watch the videos and complete the worksheets within the time your schedule allows. But we recommend to keep your momentum and set yourself a goal to finish within 3 months.
FAQ #2 How long do I have access to the course?
After enrolling, you have unlimited access to this course for as long as you like. 
FAQ #3 I don't have the skills to become a digital nomad family
Chances are you have the skills, but fear or lack of motivation is blocking you from discovering what skills will make you successful. This course will teach you how to not only rewire your mind for success, but it will teach you valuable skills to increase your income. 
FAQ #4 I am a beginner, is this course too difficult for me?
No. We created easy-to-understand videos and worksheets to learn how to prepare you for a life of location-independence and outside the 9-5 rat race, whether you are a beginner or not.
FAQ #5 I am an expert at creating a business. Why should I take this course?
If you already have a business, that's wonderful! This course will provide you with additional information and valuable tips and resources to take your business to the next level. It will also help you to improve your mindset to invite more success into your life, as well as learning how to travel with your family abroad. 
FAQ #6 I don't have a family yet. Can I still take this course?
Yes, of course, you can! There is so much valuable information packed into this course, and perfect for a digital nomad or digital nomad family.
The life in front of you is far more important than the life behind you – Joel Osteen